配文字:S03E05 《Gloria的劝术》Claire看不惯镇议员Duane的惺惺作态,在Gloria劝说下决定参加镇议员选举。
在《摩登家庭》中,Gloria操着一口十分接地气的西班牙英语。我们先来看看她说了啥,再讨论为啥接地气吧。
(A: Gloria; B: Claire)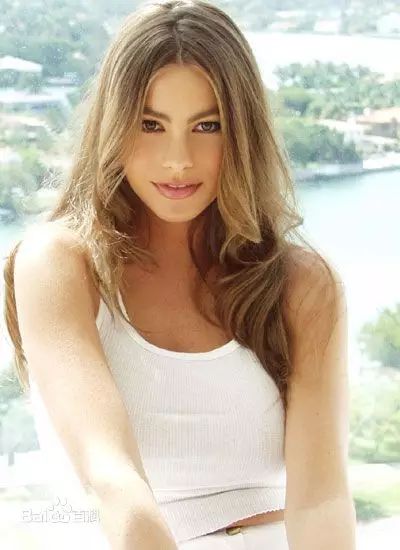 A: In my country, it is tradition when the men are out seeking vengeance. The women, they stay at home, and they drink.
B: Sometimes I think you just make this stuff up.
A: Do you want a drink or not?
B: Oh yeah.
A: So what happened? You were running for office, and now you're not?
B: Mn. I don't really want to talk about that.
A: I know. I am sick and tired of no one needing my help. You are going to tell me what is wrong and I'm gonna give you the right answer because I had all of them. So why are not running for office.
B: Because my family needs me too much. You saw what just happened.
A: Why are not running for office?
B: That doesn't work on me.
A: Why are not running for office?!
B: Because I don't want to lose!
...
A: I'm gonna tell you a story about a little girl who entered a beauty pageant. Even though she was very, very scared that she was going to lose.
B: Let me guess, you won.
A: Of course I won. But I was talking about my cousin Maria Conchita.She had a nose like a toucan. She stuffed her body in this bikini, and at the end, she finished dead last.
B: How is that a good story?
A: Because she faced her fears, and it didn't kill her. What killed her two weeks later was a bus.
B: Are you serious?
...
B: This guy has won six elections. I am way out of my league.
A: Look, I don't know anything about this guy, but I know that you're a tough lady, and I come from a family of tough ladies, and I have to say, sometimes you scare me a little bit.And I know that you're strong enough to win, and definitely strong enough to be okay if you lose.
...
Gloria用了这些词:
1. seek vengeance 复仇
2. running for office 竞选公职
3. a beauty pageant 选美比赛
说到"选美比赛",有人会问a beauty pageant和a beauty contest的区别。
a beauty pageant:  a competition for a young woman in which their beauty, personal qualities and skills are judged这个强调综合素质。
a beauty contest:  a competition to choose the most beautiful from a group of women 这个选美只把容貌作为评判标准,未必有些片面。
4. She had a nose like a toucan. She stuffed her body in this bikini, and at the end, she  finished dead last. Gloria的描述十分形象:"她有个大鼻子,还把自己强塞到比基尼里,然而最后她光荣去世。"画面感很强有木有!

(a toucan)
5. And I know that you're strong enough to win, and definitely strong enough to be okay if you lose. 这句话很暖心。
记住以下几点语音提示,再结合语境,你就能大概听懂西班牙英语。
1. 英语中的/t/会变成/d/;
2. /i:/和/i/,/e/和/ei/ 不分;
3. "Would"的"L"很响亮;
4. 单词重音移位。
看完这一期推送,你们有没有觉得Gloria萌萌哒?不说了,小编继续刷剧去了。
下期预告:英国女孩开发"取英文名字"网站受到中国家长簇拥

点击【阅读原文】,查看《冷静看世界》往期精彩内容。
华丽,做更好的自己。
---